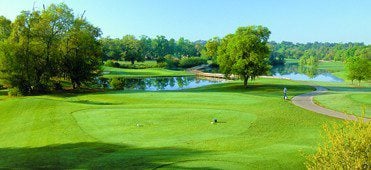 If you want to lower your score, you can't be lazy about your game. Even the pros spend time hitting balls without playing. Having a game plan when you arrive at the driving range will help you see dividends in this investment.
In Myrtle Beach, there are plenty of opportunities to play.
And plenty of opportunities to work on your game. We've put together a list of driving ranges you should know about. For your next getaway, square off time to take swings at one.
Do I Need to Go to the Driving Range?
Yes. Practice is key to any skill development, and driving balls is no different. It can show marked improvement in your:
Stance

Swing

Follow-through
It's part of three activities you can do to keep your game sharp. Time on the course helps, but so too does a focus on driving range work and putting-green practice.
When playing a course this long, a practice facility is a great thing to have. You'll find this course in excellent condition, with wide fairways — a nice spot for a couple to take in a round.  Ron Garl designed the layout on the site of a 500-year-old rice plantation.
DRIVING RANGE TIP: Start with the basics — your grip. It's the genesis of every swing, and making it a focal point of driving range will help reinforce good habits.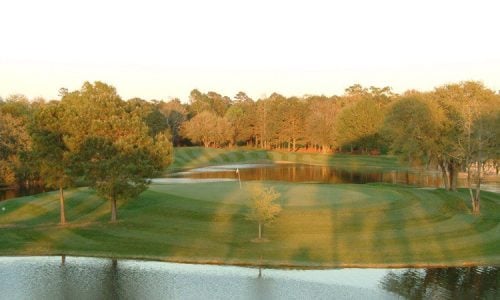 Steve Dresser Golf Academy
Schedule a morning session for instruction next time you're in Myrtle Beach. You'll discover subtleties in chipping, driving, and putting from the pros. They offer a session plus lunch package that's recommended.
DRIVING RANGE TIP: Have a hook that plagues your game? Hit drives at half speed to discourage arm swings that move too fast.
There are 20 driving-range tees here, giving you the opportunity to let it fly before you tee up for real. This can be a challenging track, especially if you're not true off the tee. It's on the site of the former True Blue and Midway plantations, an elegant, 18-hold golf experience.
DRIVING RANGE TIP: Start with shorter clubs. After the sand and pitching wedge, work toward longer ones. From wedges, move to 8-irons, 5-irons, hybrids, fairway woods, then your driver.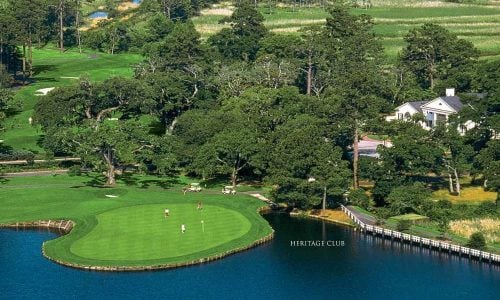 There's a range at this course, a Dan Maples and Michael Gleason design. Willbrook also has a putting green, which is a nice one-two combination of a warmup before your round. This course is popular with women, and players of all skill levels.
DRIVING RANGE TIP: Don't skip the warmup to driving. Stretch your arms, back, hamstrings, neck, and quads before you take a swing.
Not all courses in the area offer practice ranges, but when you play one that does, it pays to arrive early. Plus, you'll get extra time with your clubs on Grand Strand courses. It's tough to find anything negative about that!