Stays that include the following days require a night minimum: Fri, Sat
Sorry, but the dates you selected require a night minimum stay. Please adjust your search and try again.
Lease Agreement Policies
By Litchfield Vacations
Below you'll discover quick answers to your questions regarding the policies and procedures upheld by The Litchfield Company. In developing these policies, Litchfield Beach & Golf Resort considers the needs and comfort of all guests with hopes of making each stay in our rental properties a positive experience for everyone. We strive to provide the best in customer service and the vacation experience, and these policies help to ensure that you will enjoy every minute of your stay in beautiful Pawleys Island, South Carolina. For more information, please complete an inquiry form on our Contact page or contact us by telephone.
---
Deposits:
In response to changing marketplace conditions, we are committed to ensuring our guests experience flexibility during these challenging times. We have temporarily modified our Reservation Policy (in blue font below).
At time of booking NO DEPOSIT is required if your arrival date is outside of 14 days (*30 days if arriving between 06/12 - 09/06 or during a Holiday / Special Event). At such time prior to your arrival date, your credit card will automatically be charged the advance deposit equal to the first night's stay of your reservation.
If your arrival date is within 14 days, an advance deposit equal to the first night's stay will be taken upon booking for all vacation guests.
Your reservation's remaining balance is due at time of check-in.
A deposit of $100.00 per person will be taken upon booking for all golf packages. Final payments for all golf package reservations are due 14 days prior to the arrival date of the stay and play package.
A valid photo I.D., as well as the credit card used to pay your deposit, will be required at check-in.
---
Cancellation of Reservation:
No Early Cancellation Fee. Advance deposit is 100% refundable prior to 14 days of arrival.
Advance deposit is non-refundable within 14 days of arrival date.
For guest convenience, within 14 days of arrival, guests can retain their advance deposit toward different stay dates before December 31, 2021.
Guests who do not arrive on their scheduled arrival date and do not inform the property of their wish to change their stay dates will forfeit the advance deposit.
Monthly rental deposits are non-refundable.
---
Check in / Checkout:
Check in time is 4:00 PM EST and check out time is 11:00 AM EST. We cannot guarantee early check in or late check out requests. There will be a full day charge for unauthorized late check outs. All guests must be 21 years of age or older to check in.
---
Motorcycles / Trailers / Campers:
Due to HOA restrictions and policies, motorcycles, trailers, campers, boats, jet skis, etc. are not permitted at the resort or in any of the gated communities. Alternative parking arrangements are available in our North Parking lot by our registration office (video surveillance in use 24/7). Space is limited and is on a first come, first serve basis.
---
Pets:
NO pets are allowed at the resort.
---
Smoking:
We are a NON SMOKING facility and additional charges may incur if this policy is violated.
---
House Parties:
Should a house party (chaperoned or un-chaperoned) occur, occupancy will be immediately terminated. Should a parent check into a rental and later leave students or minors, the students/minors will be evicted if we find it necessary to do so. No refund, including unused rental amounts, will be refunded.
---
Grills:
Please note that grills are not permitted.
---
Do Not Disturb:
Your Health and Safety is of utmost importance, therefore, if the "Do Not Disturb" sign remains on your door for an extended period-of-time and we are unable to contact you, we may knock on your door and if no answer, enter your room to determine your well-being. Please understand it is not our intention to disturb guests during their vacation, however, we reserve the right to enter rooms to check on the safety and security of our guests and property as well as to perform maintenance and repairs.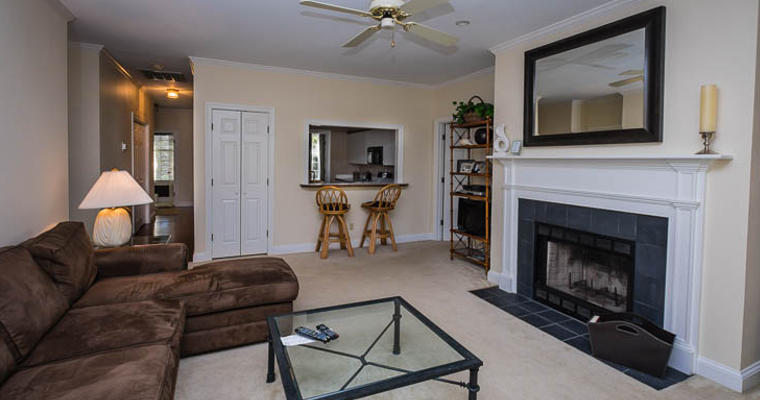 Pawleys 2 Bedroom Villa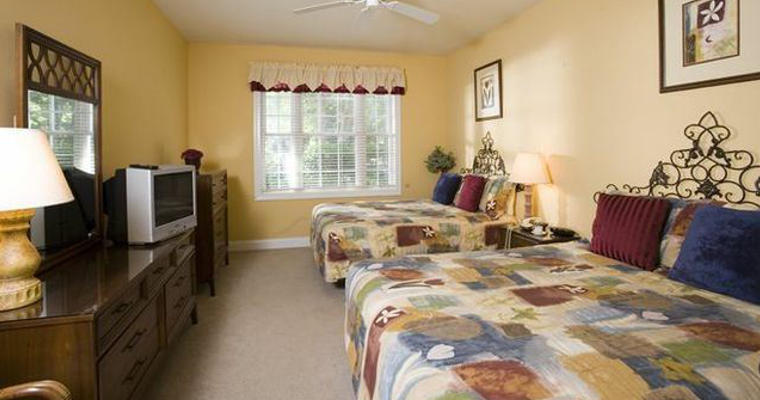 Pawleys 2 Bedroom Suite