Litchfield Beach Golf Director
Litchfield Vacation Rentals
Scott Thrailkill expressed an infatuation with sports ever since he was a little boy. Playing three sports through high school, he finished his playing career in baseball and golf at the collegiate level. A passion for success for not only himself, but his team has always been a driving factor; and continues to be to this day.
Scott has been working in the golf industry since his days in Southern Illinois working as an Assistant Pro, Golf Course Maintenance Team Leader, and now 15 years in Myrtle Beach. He attended the Golf Academy of America and soon after went to Long Bay Golf Club in Longs, SC as an Assistant Golf Professional. Although loving the game and being on a golf course, Scott wanted more.
Making the jump to become a Golf Director in the Myrtle Beach Golf Industry was a no brainer for him. The fast pace was perfect, but what he didn't realize was the satisfaction he would receive from providing an experience that golf groups won't forget. Scott says...


Scott believes that the golf packages these days are not just about the golf and lodging, but being able to provide information on new restaurants, the best attractions, and other items that may be of interest to a golf group. Scott's experience of more than 10 years and 125,000 booked rounds has led him to be a part of the Myrtle Beach Golf Industry teams that assist in marketing, sales strategies, and procedure. He looks forward to being a part of your team by booking and assisting you in the management of your golf vacations. Scott says...

The Litchfield Company is excited that Scott has joined their team as Golf Director. His addition to the team enables The Litchfield Company to provide exceptional one-on-one expert golf industry service to their avid golf vacationers for years to come.
Golf Director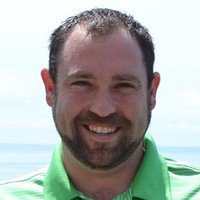 Scott Thrailkill
Phone: (843) 235-5530
Toll Free: (888) 734-8228
Email: scott.thrailkill@litchfieldbeachgolf.com
Golf Quick Quote
Litchfield Vacation Rentals