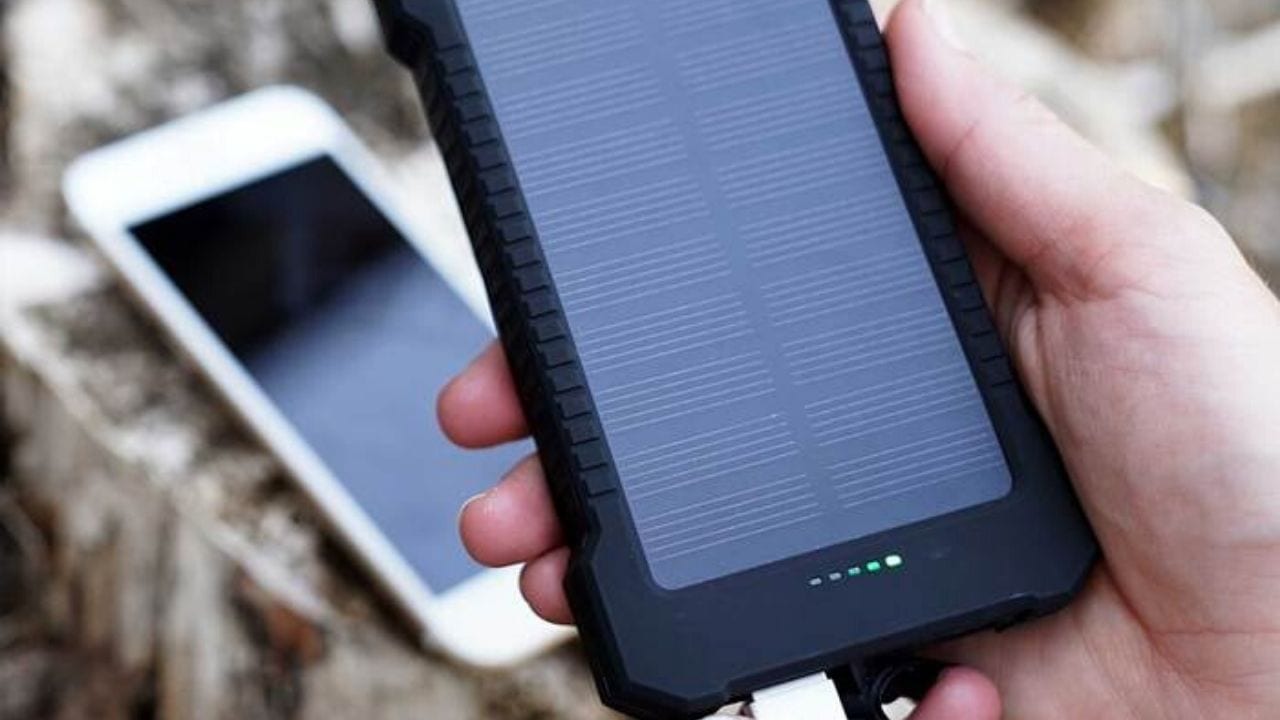 We're sure that you're excited for your upcoming Pawleys Island vacation, and while you might have the basics for a day at the beach, there are plenty of great beach gadgets out there to take your beach-going experience to a whole new level! From games to tech stuff and everything in between, here are some top picks to make your day at the beaches of Pawleys Island even better than you expected.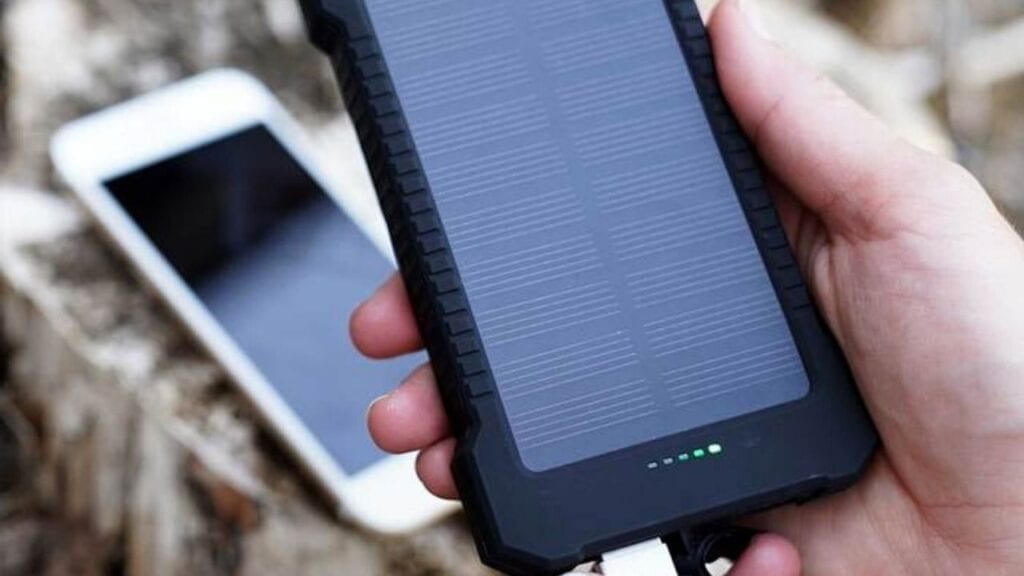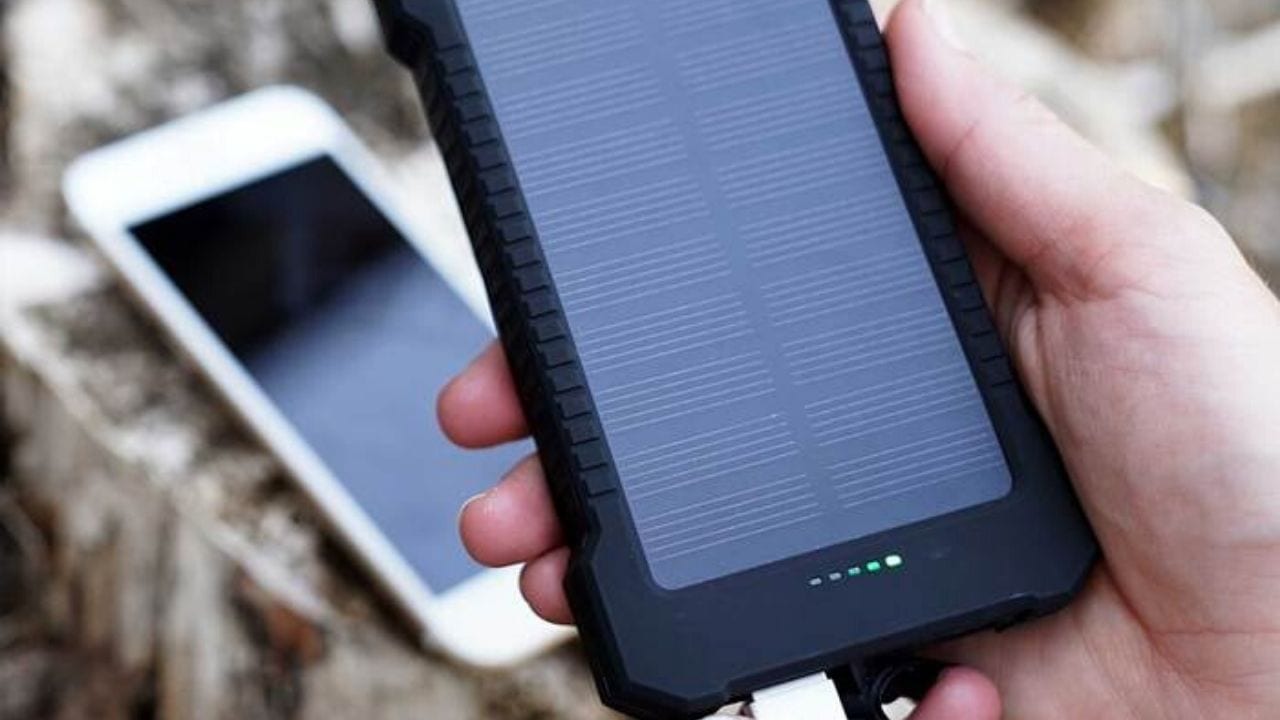 Sand is great…unless it is covering your beach towel and sticking to you as you work on your tan. Luckily, the Lopie sand-proof blanket provides enough space for you and your family to stretch out on a one-of-a-kind mesh material that easily rids itself of sand and water. That's right! If one of your little ones happens to spill their juice the liquid easily slips through leaving the blanket dry. The Lopie sand-proof blanket is available in two sizes (79" x 79" or 79" x 59") and also features loops at each corner for easy anchoring.
4Patriots Power Cell Solar-Powered Power Bank
There is never a shortage of sunlight on the beaches of Pawleys Island. However, sometimes there can be a shortage of battery power for your smartphone or portable speaker. With the 4Patriots Power Cell solar-powered power bank, you'll never run low on a charge for your electronic devices! This mighty power pack weighs less than 7 ounces, has a healthy 8.000 mAh capacity and offers 2 USB ports to provide a charge to multiple devices. At only $29.95, the 4Patriots Power Cell is also TSA-compliant, so don't worry about packing it in your luggage if you're flying in for your vacation.
Nuwa IPX7 Waterproof Bluetooth Speaker
Every great day at the beach needs a soundtrack, and with the Nuwa IPX7 Bluetooth speaker, your day will be filled with great tunes and peace of mind. The peace of mind comes from the IPX7's rugged construction that is waterproof, dust-proof, shock-proof and floats to prevent any possible tragedies if the speaker finds itself in the surf. The speaker features crystal-clear sound and a great wireless range of up to 40 meters.
GoSports Portable Cornhole Boards
More often than not, a day at the beach includes some friendly competition, and with the GoSports portable cornhole boards, you and your family or friends can enjoy hours of fun and compete for bragging rights. These high-quality boards include 8 beanbags and are both tough and lightweight, with PVC frames and a total weight of less than 10 pounds. Setup takes less than a minute, so fun competition is literally ready to go at a minute's notice! The set also includes a carrying case for easy transport to and from the beach.
Hammacher Schlemmer Multi-Person Sun Shelter
After an hour or so on the sunny Pawleys Island shore, you're sure to enjoy a break from the heat, and the Hammacher Schlemmer multi-person Sun Shelter is one of the best options out there. This lightweight yet durable shelter can accommodate up to six people and is composed of high-quality polyurethane coated polyester that offers UPF 50+ protection. The Sun Shelter also features mesh windows that will allow refreshing breezes to flow through and cool you and your guests. The Sun Shelter is easy to set up in just a few minutes and includes carrying case and stakes.
With these handy beach gadgets, your Pawleys Island vacation experience is sure to be unforgettable! And when you book your accommodations with the Litchfield Company, your getaway is guaranteed to be even better than you could imagine! Our sterling Pawleys Island condos at resorts like True Blue Resort, Pawleys Plantation Resort and Litchfield Beach and Golf Resort are the finest available. Check out our specials page to plan your next Pawleys Island vacation at the best rates around!