Tag Search: Water Parks
Blog Article List
The Litchfield Beach Select Blog Page is your connection to the Grand Strand. Here you can keep up with all that's going on at the Litchfield Company and surrounding area in Pawleys Island,SC. Check out some of the great articles listed below.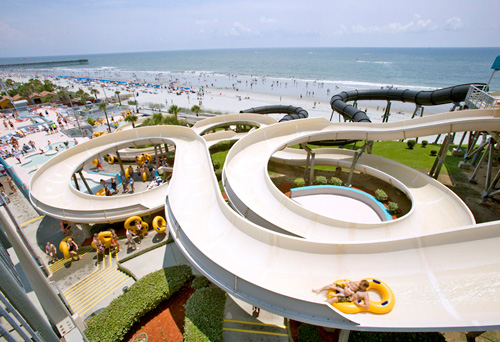 There's nothing like a hot and humid Summer day in Myrtle Beach to have you begging for some relief! If you're looking to enjoy your vacation time outside, then try out one of the Grand Strand's thrilling water parks, and stay cool all Summer long! Myrtle Waves- Myrtle Beach, SC The towering slides of Myrtle Waves have long dotted the skyline along Highway 17 in Myrtle Beach. Located near B....

Few attractions can rival the thrill and excitement of beach-side amusement parks. Luckily for Bali Bay Resort guests, two of Myrtle Beach's best seaside attractions are right next door! Make the most of your Myrtle Beach vacation rental by spending time at Family Kingdom and Splashes Waterpark. Located just across the street from Bali Bay, Family Kingdom is the city's only ocean view amusement pa....