Stays that include the following days require a night minimum: Fri, Sat
Sorry, but the dates you selected require a night minimum stay. Please adjust your search and try again.
Homeowner FAQ
By Litchfield Vacations
Picking a rental management company to care for your vacation rental is a big step. This owners FAQ page is designed to answer the most common questions asked by new owners. If the specific question you were looking to get answered isn't listed please don't hesitate to call our dedicated homeowners department. Thank You!
What services will you provide for my vacation rental property?

Our management services include the marketing and promotion of your vacation rental unit by staff, and on site 24-hour guest services for registration. You can access your Owner Portal on our website to view availability, monthly accounting of rental income, and related expenses. Our full-time housekeeping and maintenance services are available 7 days a week including supervisory departure clean inspections and routine maintenance inspections.
---
Are there any special advantages for owners?

You will receive partner shared benefits such as: access to the Health Club/Fitness Center featuring a sauna, indoor heated pool, hot tub, with full-service locker-room facilities, complimentary access to the Resort Water Park featuring a heated lazy river and hot tub, discounts at Coastal Dish Restaurant and The Deck tiki bar, as well as shared from discounts at associated properties along the Grand Strand.
---
What are the management fees?

With the understanding that each property is unique, we have multiple management agreements designed for the specific property. Our fees are lower or competitive with other area management companies.
---
What are the up-front fees?

We provide linens and the majority of our rental homes have electronic front door locks. Owners will be charged for linens when they join the program as well as an annual linen replacement fee. An installation and programming fee will be charged for the Saflok door system. If the unit is not equipped with a resort compatible telephone line, one will be installed for a nominal fee.
---
Do you provide maintenance?

Our team of trained maintenance technicians are available 7 days a week to respond to guest and owner service calls. Maintenance calls are billed at $40 per hour. Services that require less than 20 minutes (such as replacing a light bulb) are complimentary. We have trusted relationships with local vendors for any large repairs needed in your rental home. We will contact you prior to any repair costs that will exceed $250.
---
How long is the rental contract term?

The initial contract term is for two years, with automatic renewals on an annual basis. The agreement may be terminated with a minimum 30-day notice. Owners are required by South Carolina State Law to honor existing guest reservations for a period of not less than 90 days after termination of the management agreement if existing reservations cannot be relocated to other accommodations.
---
What is your accounting cycle? How do I get paid for my rentals?
Each month, owners are provided with an account of income and expenses. Statements are available on your personal Owner Portal on our website,
www.litchfieldbeach.com
, 10 days after the end of the month. We recommend you set up direct deposit for the quickest and easiest access to your rental proceeds.
---
How do you promote and advertise my rental(s)?

We lead the way in marketing to prospective guests looking for vacation rentals in the Litchfield/Pawleys Island area. With an aggressive marketing budget, our in-house marketing team deploys a variety of comprehensive marketing campaigns annually through Google & Bing PPC ads, email marketing, social media, print media, and the leading third-party booking channels in the world (Priceline, Expedia, Travelocity, Hotwire, Air BNB, VRBO, Orbitz and others). Our website, litchfieldbeach.com, generates over 290,000 visitors and $7.25 million in revenue annually with our email campaigns reaching over 3.5 million subscribers generating 1.25 million in revenue. We also maintain a prominent social media campaign with over 37,000 "likes" and "followers" on Facebook.
---
What are the fees for my family and I when we visit?

There are no rental fees when you use your property. This applies to you, the owner, as well as your approved guests. As an owner, you will receive 14 complimentary departure cleanings per year. A modest cleaning fee, based on unit size, is applicable beyond those 14 complimentary services.
---
What about my friends or other guests?

Occupancy by a friend, or any guest who is not part of your immediate family as listed above, is subject to a departure cleaning fee. As an owner, you are able to offer your guests an additional 15% off of our lowest advertised rates or other agreed upon rate. The Litchfield Company does not allow owners to rent their property for a fee in lieu of our services. Your guests are also able to enjoy all the guest benefits offered by The Litchfield Company. Cleaning fees are based on the number of bedrooms and size of the home.
---
How do you establish nightly rates and other rental policies?

Our leading revenue management team focuses on a dynamic rate yielding system. Determining the best way to maximize your rate has many factors such as market trends, local functions, number of bedrooms & bathrooms, location, and historical data for comparable units. In a condo environment you will see many different ADRs (Average Daily Rates) due to this dynamic yielding. Meaning, we will adjust the daily rate of your unit based on supply and demand. We feel this is the best way to optimize the most intelligent rate for your property.
---
Will my rental be included in any special promotion programs?

We may offer special packages for your property to achieve more revenue. Examples include promotions such as: one free night on a multi-night stay, golf packages, spa packages, beach retreat packages, etc. We may also use up to four nights per year on a complimentary basis for promotional purposes. These nights are used when the property would otherwise be vacant.
---
What special privileges will my rental guests receive over those of other management companies?

Only by being on The Litchfield Company Rental Management Program will you and guests receive complimentary access to the Health Club/fitness center which features sauna, steam room, indoor heated pool, hot tub, cardio room with full services locker room facilities, racquetball, and basketball courts, you also receive DVD rentals, seasonal beach shuttle service, discounts at Coastal Dish restaurant, Coastal Scoops Ice Cream and The Deck tiki bar, as well as hands on care by our property management professionals.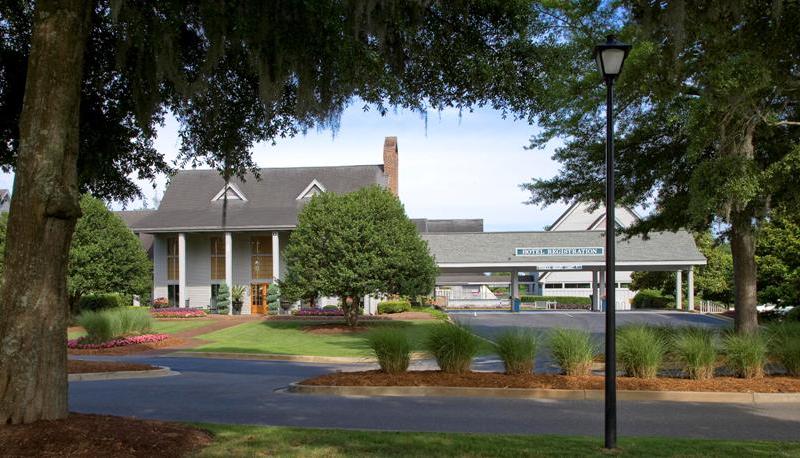 Contact Owner Services