Top Kid-Friendly Attractions in Myrtle Beach
Courtney Martin | 13 Apr 2017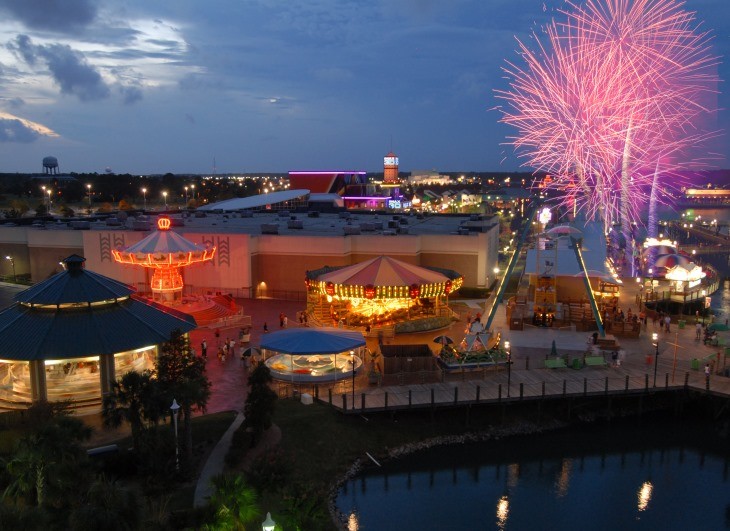 Myrtle Beach is known as a family-friendly vacation spot that is a favorite of new and returning guests alike. With hundreds of attractions and experiences to choose from, you'll never run out of family-friendly options when you stay in a Myrtle Beach vacation rental. Check out our Top 5 Kid-Friendly Attractions!

Waccatee Zoo

Spend the day outside when you take the kids to Waccatee Zoo in the Socastee area of the Grand Strand. The zoo prides itself on being nature-themed and organic, as opposed to concrete jungle types found elsewhere. With more than 50 acres of viewing area, the zoo contains over 100 species of animals, including buffalos, zebras, leopards, lions, cougars, tigers, chimpanzees, and more! A snack shop is located on site, offering quick bites and beverages.


Pavilion Nostalgia Park

The Pavilion Amusement Park was one of the most cherished treasures of Myrtle Beach, and after its closing in the early 2000s, many of the site's attractions were relocated to Broadway at the Beach. The Pavilion Nostalgia Park features more than 30 rides, which range in intensity from carousels to tea cups to roller coasters. There's a ride for every age group, and the park is divided into three sections scattered throughout Broadway at the Beach. Stay all day and watch as fireworks light up the night sky on select nights throughout the season. Your kids will love the attractions at the Pavilion Nostalgia Park!

Myrtle Beach State Park

Located adjacent to the Myrtle Beach International Airport and parallel with the coast, the Myrtle Beach State Park is the perfect destination for kids and families. The park allows for camping and fishing excursions, and it also provides many kid-friendly exhibits and educational programs that are sure to impress the children! Meet in the Nature Center to take part in such programs as Park Jeopardy, Crazy Over Crabs, Stingray Shuffle, and Destination Turtle DNA. You and your kids will leave with a lifetime of memories after visiting the Myrtle Beach State Park.


Ripley's Aquarium

Myrtle Beach's premier marine-life attraction, Ripley's Aquarium is located at Broadway at the Beach and offers up a wonderful experience for kids of all ages. With 9 different exhibit areas, you'll see all kinds of animals, from exotic and colorful fish from the Indo-Pacific to sandtiger sharks to sea turtles. The aquarium also offers special programs like diving with sharks, stingray experience, behind-the-scenes tours, birthday parties, and more! Especially great for rainy or very hot days, this inside aquarium provides you and your family with hours of educational fun!

Family Kingdom Amusement Park

Now the only seaside amusement park in Myrtle Beach, Family Kingdom continues to wow guests year after year with dazzling rides, carnival games, and fair food, all set to the backdrop of the sparkling Atlantic Ocean. Situated at 300 South Ocean Boulevard, Family Kingdom features more than 38 thrilling rides, including the Swamp Fox wooden roller coaster, classic log flume, and Twist 'N' Shout steel roller coaster. There's also an associated water park located just across the street, so look into getting a dual ticket when you visit. For that old seaside amusement park feeling, bring your entire family to Family Kingdom!
From amusement parks to zoos to aquariums, Myrtle Beach is the perfect family destination. All of these attractions provide kid-friendly and fun-packed experiences that you will remember forever. Take your kids' vacation rental experience to the next level with a visit to any of these great attractions!