The Ripken Experience Collegiate Summer Baseball League Debuts in 2017
The Ripken Experience | 14 Sep 2016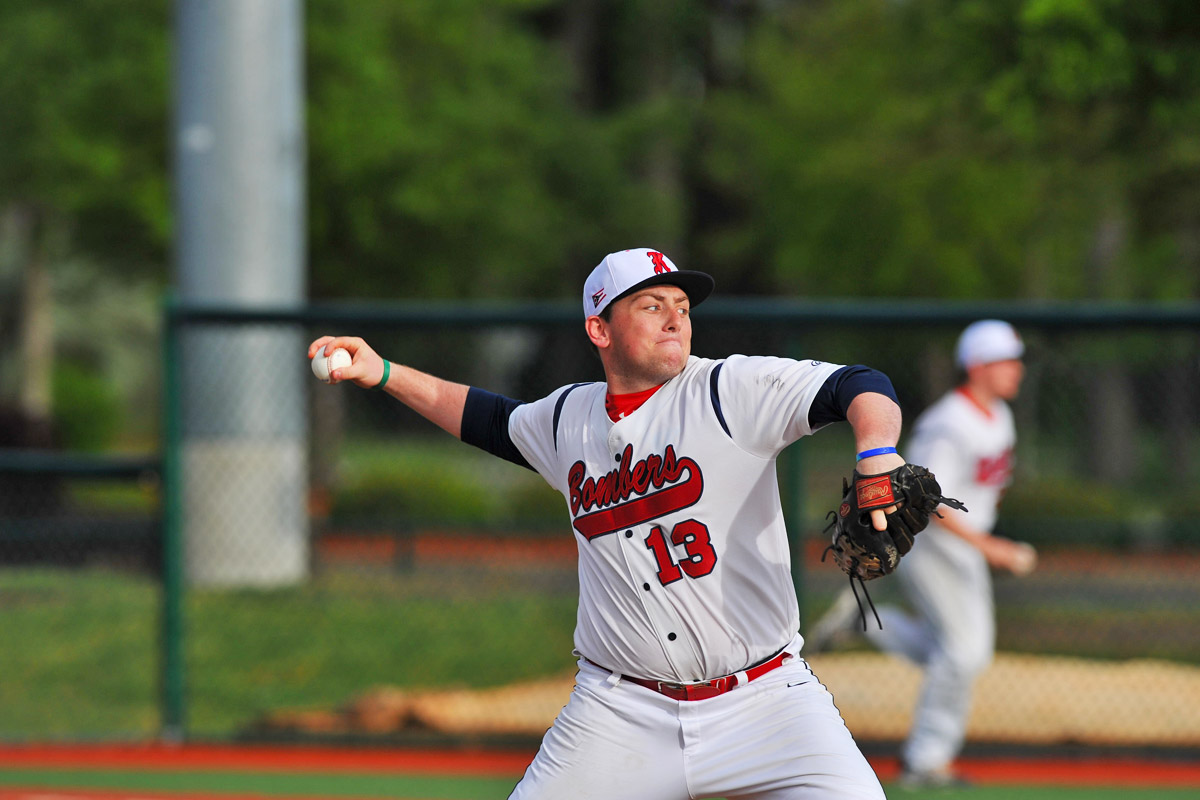 World-Class baseball facility to host hundreds of college baseball players
Myrtle Beach, S.C. - The Ripken Experience Myrtle Beach today announced plans to launch The Ripken Experience Collegiate Summer Baseball League. The league will take place May 29 - July 1 at the world-class baseball complex in Myrtle Beach, South Carolina. The 12-team league will consist of collegiate baseball players from across the country and will be coached by current college baseball coaches.
The Ripken Experience Collegiate League will utilize wooden bats and offer players an opportunity to hone their skills while playing 25 games during the summer months, as well as playoffs and an All-Star game showcase. The league will also feature a scout day in which professional scouts will be invited to assess player's talents and skills.
College baseball is nothing new to The Ripken Experience Myrtle Beach, as the facility has hosted more 1,000 Division I, II, III, Junior and Community Colleges in the past eight years during their College Spring Training program. Baseball programs from the University of Virginia, Coastal Carolina University, Old Dominion University and Virginia Tech have all competed at the facility, just to name a few.
The Ripken Experience Collegiate League players and coaches will be offered fully furnished condos at River Oaks Golf Course located five minutes from the complex and will be outfitted with apparel and equipment from Under Armour and Rawlings, respectively. They will enjoy playing games on-site, with no travel, on synthetic turf fields modeled after historic major league ballparks such as Ebbets Field, Griffith Field, Polo Grounds and Crosley Field. In addition, Ripken Baseball will provide employment assistance should players need a summer job, including internship opportunities for players who are seeking experience in the Sports Management industry.
For more information on The Ripken Experience Collegiate Summer League, please contact Mike Darnell, Fulfillment Coordinator of The Ripken Experience Myrtle Beach at 843-213-2718 or mdarnell@ripkenbaseball.com.
Did You Know?
The past two NCAA Division I National Championship baseball teams have started their seasons at The Ripken Experience Myrtle Beach? In 2015, the University of Virginia played a 4-game set to begin their season, which ended with the national title in Omaha. In 2016, the Coastal Carolina University Chanticleers held practices at The Ripken Experience prior to one of the most remarkable and storied championship runs in NCAA history.
About Ripken Baseball
The mission of Ripken Baseball is to inspire athletes through remarkable experiences, the Ripken Way. Ripken Baseball continues to innovate the game through on-site tournaments, camps and clinics hosted at their state-of-the-art youth baseball and softball facilities - The Ripken Experience Aberdeen Powered By Under Armour in Maryland, The Ripken Experience Myrtle Beach in South Carolina and The Ripken Experience Pigeon Forge in Tennessee. Each summer, Ripken Baseball plays host to the annual Cal Ripken World Series, Babe Ruth Leagues Major/70 premier event, featuring elite 11-and 12-year-old youth baseball players from around the world. Ripken Baseball also manages the Aberdeen IronBirds, minor league affiliate of the Baltimore Orioles. For more information, visit www.RipkenBaseball.com and follow @RipkenBaseball on Facebook, Twitter and Instagram.
CONTACTS:
Guy Rudiger
Maroon PR
443-864-4246
Guy@MaroonPR.com
Katy Ford
Maroon PR
443-864-4246
Katy@MaroonPR.com