The 41st Annual Atalaya Arts and Crafts Festival
Courtney Martin | 12 Sep 2016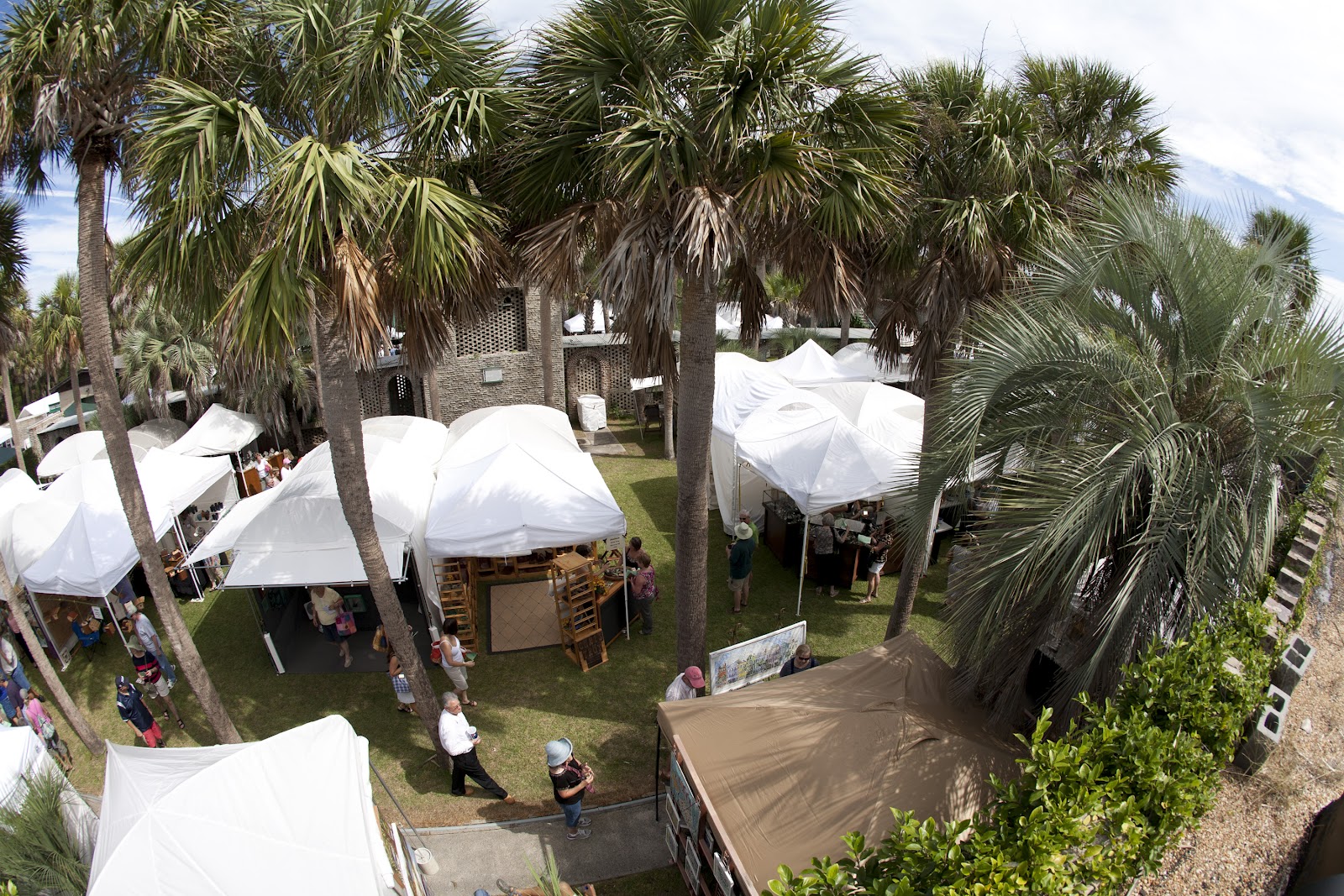 Huntington Beach State Park is one of the Grand Strand's most beautiful and historic coastalparks. Originally owned by aristocrat Archer Huntington and his sculptor wife Anna HyattHuntington, the area was leased to the state in 1960 for use as a state park, and it was made aNational Historic Landmark in 1984. Since then, Huntington Beach State Park has become well-known for its quiet and picturesque sandy beaches, bird population, and of course, its lovelycastle, Atalaya.
Atalaya was the winter home of Archer and Anna Huntington, and it was designed by Archer,who was heavily influenced by architectural styles from the Spanish Andalusian coastal region.The castle was built in 1931 and still stands today. It consists of 30 rooms and a beautifulcourtyard, where many bridal portraits are presently often staged.
This fall, don't miss out on the opportunity to experience Atalaya in a different way- at The 41 stAnnual Atalaya Arts and Crafts Festival from September 23-25, 2016. The festival will featuremore than 100 of the finest artisans around, who will be showcasing their own aesthetically-pleasing creations with the backdrop of the park's natural beauty. Not only does the festivaloffer up a priceless, up-close and personal glimpse into the skill and inventiveness of thesetalented artists, but guests will also be able to enjoy live musical performances inside thecastle's courtyard from some of the area's best musicians. The three-day festival takes placewithin the walls of Atalaya, offering a truly extraordinary experience for locals and touristsalike. Along with the art and musical displays, guests can visit the food court, where culinaryofferings will include seafood, barbecue, and other tasty delights.
Come out to Huntington Beach State Park and Atalaya Castle from September 23-25 andcelebrate the natural beauty of this area of the Grand Strand. Friday's events will take placefrom noon until 6 pm, with Saturday's schedule going from 10 am to 6 pm. Sunday's exhibitswill begin at 10 am and end at 5 pm.