Stays that include the following days require a night minimum: Fri, Sat
Sorry, but the dates you selected require a night minimum stay. Please adjust your search and try again.
Nights of a Thousand Candles at Brookgreen Gardens
Litchfield Beach | 08 Nov 2015
Nights of a Thousand Candles is without a doubt a favorite holiday tradition on the Grand Strand.
"It's really lovely," said Helen Benso, Vice President of marketing at Brookgreen Gardens. She described how the gardens' sculptures, trees and water features are illuminated by tens of thousands of lights and more than 5,000 hand-lit candles every night of the event. The gardens are also filled with music and entertainment from choral groups to harps and Christmas hand-bells.
"I mean, it just takes your breath away ... it just transforms it into something almost magical," Benso said.
When you come in to Nights of a Thousand Candles, you'll park your car and stroll through the gardens, so be sure to dress in warm clothes and comfortable walking shoes. There will be a food tent with heaters where you can warm up and have some delicious food from Inlet Affairs Catering. But you'll want to get back out again and explore more.
Nights of a Thousand Candles at Brookgreen Gardens is open Dec. 5-7, 12-14 and 19-21 this year, though it is incredibly popular. Benso said she recommends that you come as early as you can. "It gets more popular as we get closer to Christmas, so it can get very full. And I also recommend coming as early as you can the day that you come. That way you can walk around and get your bearings before it gets dark. Once it's dark out, even people who know Brookgreen very well can get lost. We do a lot of directing people who've gotten turned around."
Tickets are available online in advance and for a discount if you are a member of Brookgreen Gardens. The nonmember price is $14 through Nov. 30. For large group reservations, call 800-849-1931.
Can't make it for Nights of a Thousand Candles? A smaller version of the event, a New Year's Eve Stroll by Candlelight, will be held from 6 to 9 p.m. Tuesday, Dec. 31.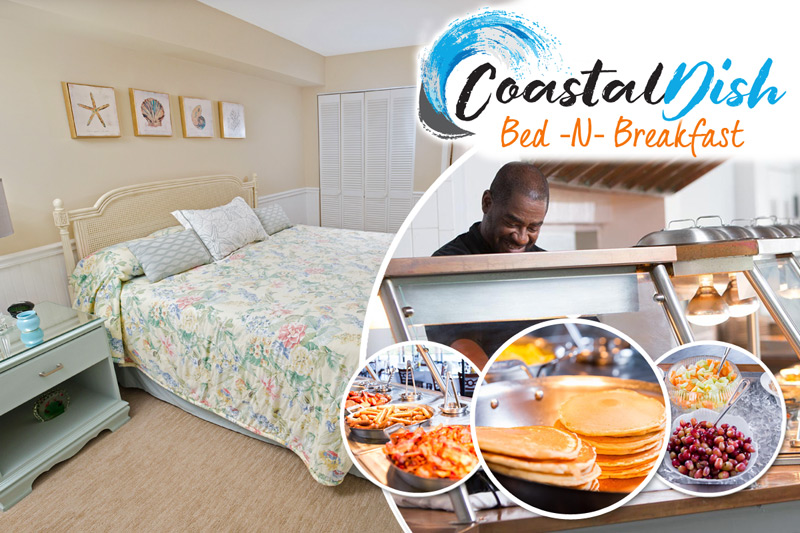 Coastal Dish Bed & Breakfast