Medieval Times
Courtney Martin | 28 Jun 2016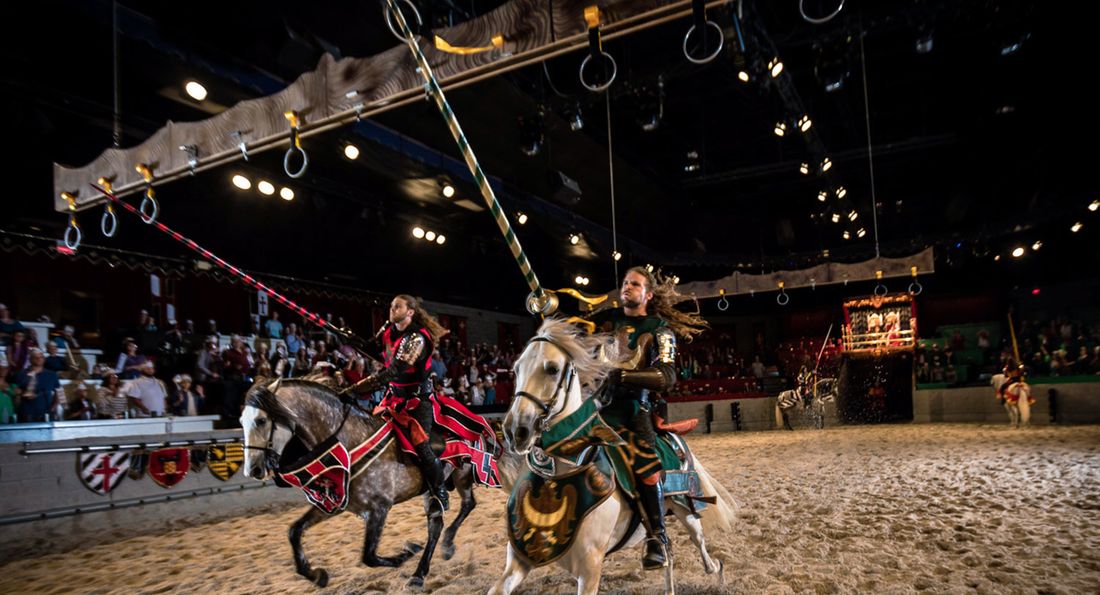 If you're looking for dinner and a show after a long, hot day on the beach, then check outMedieval Times of Myrtle Beach. Set in a castle straight out of the middle ages, the MedievalTimes dinner and tournament show are sure to impress everyone in your group!Travel back in time, as you step into the castle's great hall. Here, you will be assigned to one ofthe gallant knights of the realm and presented with a crown representing your knight's colors.After taking a photograph with the Lord or Lady of the castle, you and your family will have theopportunity to purchase a beverage from the bar or venture into the dungeons of the castle,where you can learn more about medieval crime and punishment.
When the knights and squires are ready, the doors to the main hall will open, and you and yourgroup will take your seats in the designated area for your champion knight. Keep a sharp eyeout, as the knights engage in a number of exciting feats of strength and great skill. You willwitness the glory of epic hand-to- hand combat with weapons from hundreds of years ago. Inbetween these thrilling knightly excursions, you will witness the beauty and majesty of thebeautiful Medieval Times horses and falcons. And no tournament is complete without anexhilarating joust!
While taking in the sights and sounds of Medieval Times, you will be served a feast of royalproportions! The menu includes items including garlic bread, tomato bisque soup, roastedchicken, sweet buttered corn, herb-basted potatoes, the pastry of the Castle, coffee and tworounds of select beverages. Medieval Times also provides a vegetarian dinner option for itsguests. For those 21 and older, the castle offers alcoholic beverages.Visit Medieval Times, and experience a dinner and show that will go down in history as a"knight" to remember! Conveniently located in Fantasy Harbor off of Highway 501, don't missout on this unique attraction!