Have a Wonderful Time This Summer at Wonderworks
Courtney Martin | 18 Jul 2016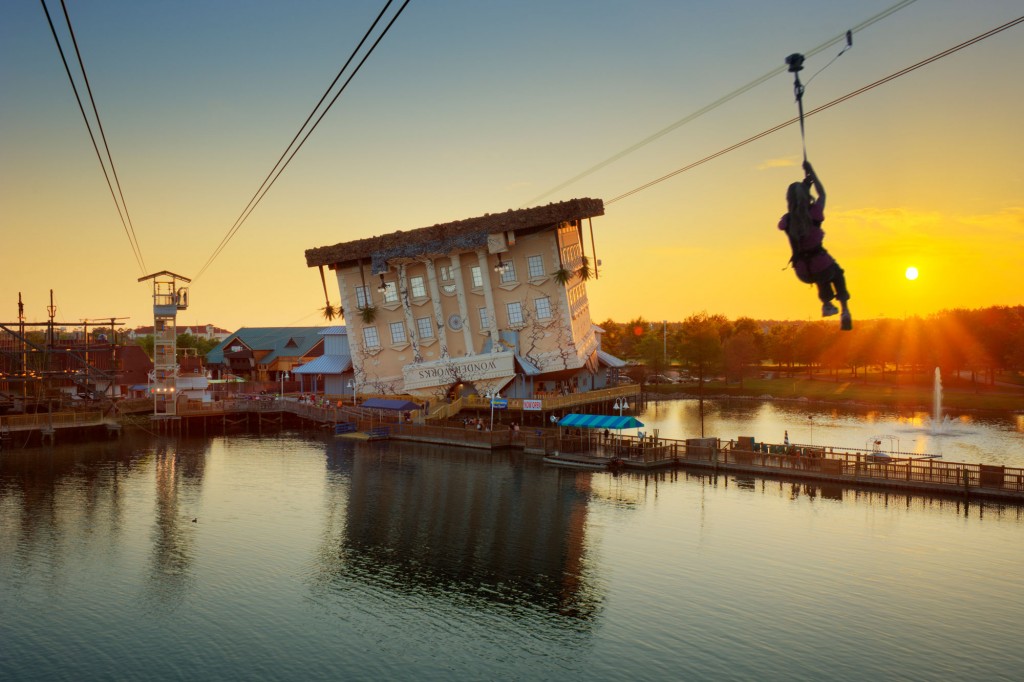 Have you been looking for a fun experience that provides both excitement and education? Thenlook no further than the unique and impressive "upside-down house" known as Wonderworks.
Located in fabulous Broadway at the Beach, Wonderworks is a 50,000 square ft. indooramusement park that takes you into the wild and stimulating side of learning. With more than100 interactive exhibits, Wonderworks successfully challenges the mind and sparks theimaginations of guests of all ages. According to its website, the story of Wonderworks goes likethis: "This once top-secret laboratory was located in the Bermuda triangle. An experiment goneawry lifted the laboratory carrying it to Broadway at the Beach in Myrtle Beach where it landedupside down. Luckily all of the exhibits remained intact and available for guests to explore."
The theme parks provides guests with six different Wonder Zones: Natural Disasters, PhysicalChallenge Zone, Light and Sound Zone, Space Discovery, Imagination Lab, and Far Out Gallery.Each zone offers visitors many exciting experiences. In the Natural Disaster Zone, find out whatit feels like to be in the middle of an 84 mph, category 1 hurricane! Lie down on a bed of nails inthe Physical Challenge Zone, and see what you're really made of! In the Light and Sound Zone,you can dance on the black and white keys of a giant piano, and in Space Discovery Zone,practice landing a space shuttle in the thrilling simulator! The fun doesn't stop there, as youenter the Imagination Lab, where you can play with a gigantic version of the classic creativegame Lite Brite, and watch out for optical illusions in the Far Out Gallery!
When driving along Highway 17, just look for the "upside-down house," and Wonderworks willtake on the adventure from there! Bring the entire family for a day of extreme fun and amusingeducation!