Have a Haunted Time in Myrtle Beach this Halloween
Courtney Martin | 23 Sep 2016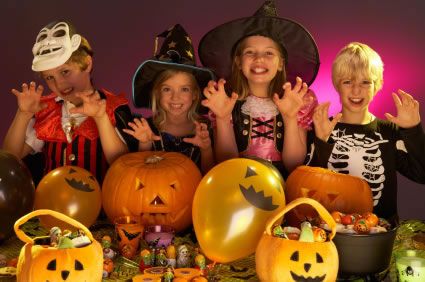 Halloween is not just for the kids anymore! This spooky celebration allows children and adults alike to enjoy the excitement of fun and friendly fright, and we have you covered for all of the Halloween festivities taking place along the Grand Strand.
The kids will love spending Halloween at Ripley's Aquarium! From 1 p.m. to 6 p.m. on October 31, children can attend dressed as their favorite characters at the BOO-Quarium Bash. Make sure you arrive before the costume parade, which begins at 3 p.m. The fun does not stop at 6pm, though. The Halloween adventure continues with the Spook-Quarium sleepover, where kids can sleep with the sharks! Ripley's will provide thrilling scavenger hunts, haunted aquarium walk games, crafts and much, much more! Breakfast will be served the following morning before departure. The Spook-Quarium tickets are $29.99 plus tax. Pre-registration is required, so call early for reservations at 843-916-0888!
Broadway at the Beach will serve up some seasonal fun on Halloween with Trick-or-Treating fun throughout the area. Participants are welcome to join the fun between the hours of 4:30 p.m. and 6:30 p.m. on October 31. Broadway offers a fun and safe environment for all, and various merchants from around the shopping district will be handing out treats!
For the adults, Halloween fans can head over to the House of Blues in North Myrtle Beach to Heaven & Helloween. The music venue will host a costume contest on October 30th, and the prizes are epic. The grand prize is substantial and includes $300 cash and free admission for two to every 2016 show! Even second place will be awarded $500 in cash and the third place winner will receive $100 in HOB Karma Cash. Live entertainment will be provided throughout the event by Whiskey Diablo.
No matter where you are looking to venture throughout Halloween in Myrtle Beach, we have you covered for all seasonal events in the area.