Fun Facts About Myrtle Beach!!!
Chauncey Smith | 24 Aug 2015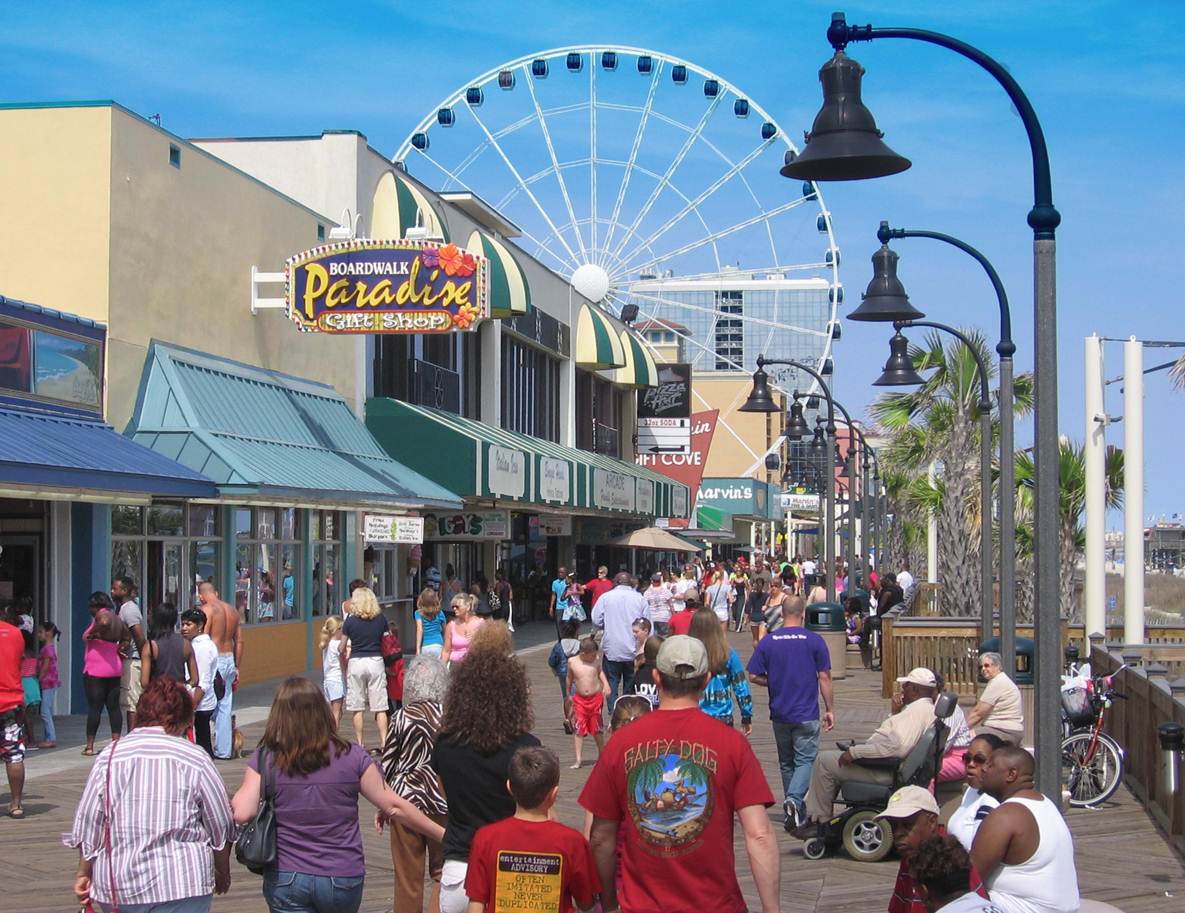 If you play word association with someone and say "Myrtle Beach", you're likely to get a wide variety of responses. The Boardwalk. The Bowery. The Pavilion. Broadway at the Beach. Golf. Vacation. Redneck Riviera (we ain't ashamed!). With so many different features and attractions along the Grand Strand, there are plenty of fun facts that are sure to surprise you. For example, did you know...?
Myrtle Beach, technically, is an island! Well, a man-made one, but with the construction of the Intracoastal Waterway in 1936, the city of Myrtle Beach is completely surrounded by water.
The city population of Myrtle Beach is around 27,000, but in the peak summer season this number can expand to over 300,000, with an estimated 13+ million annual visitors! That's a lotta condos rented!
Myrtle Beach gets its name from the abundance of wax myrtle trees native to the area. Previous names include Long Bay, Withers and New Town.
Our nation's first president, George Washington, scouted the southern states during his first term and rode down what today is Kings Highway and stayed a night at Windy Hill in present-day North Myrtle Beach (unfortunately, no pictures exist, but take our word for it, he was here!).
Myrtle Beach is home of over 80 golf courses, with over 4 million rounds played annually! These staggering numbers have earned Myrtle Beach the moniker of 'golf capital of the world'.
Hungry? If so, Myrtle Beach is a great place to be, with over 1,700 full-service restaurants to choose from!
Myrtle Beach has four international sister cities: Pinamar (Argentina), Keighley (United Kingdom), Burlington (Canada) and Killarney (Ireland).
With so much variety packed in to the Grand Strand area, every visitor is sure to find exactly the vacation experience they're looking for. Whether it's go-carts and air-brushed shirts or golf and fine dining, everyone is at home when in Myrtle Beach!