Dickens Christmas Show and Festival Returns in November
Courtney Martin | 30 Sep 2016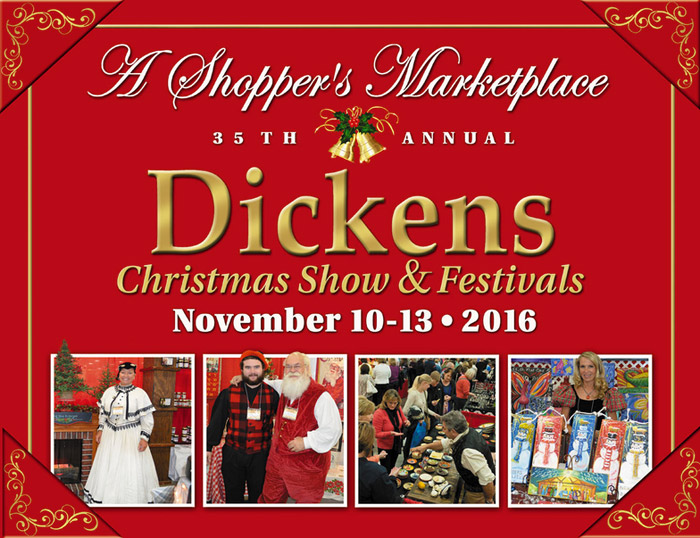 With the holidays quickly approaching, there's no better time than now to begin your seasonal planning. One of the most highly-anticipated holiday events of the year returns to Myrtle Beach from November 10-13 at the Myrtle Beach Convention Center's exhibit hall. The Dickens Christmas Show and Festival will take over the event space, with head-to-toe decorations and vendors honoring the Christmas holiday.
With more than 100,000 square feet of yuletide fun, the Dickens Christmas Show features its famous Victorian Holiday Marketplace, where visitors will find hundreds of period-clad vendors supplying shoppers with various items including jewelry, gifts, toys, arts and crafts, gourmet foods, and holiday decor. The exhibition offers much more than just a shopping experience however. While you're immersed in this holiday extravaganza, don't miss out on the Strolling Victorian Musicians, Tea Leaf Readers, Punch & Judy Shows, Shadow Box Displays, a Life Sized Historic Santa through the Ages Exhibit and a real live Santa Claus! You will feel like you're walking through a page in A Christmas Carol! Furthermore, be sure to experience the beauty and craftsmanship of Festival displays of Trees, Tables, Wreaths and the Festival of Worlds. All of these displays will be available at the silent auction, and all proceeds will go to the sponsoring non-profit.
If you're looking for a way to jump-start yourself into the holiday spirit, stop by the Myrtle Convention Center on November 10-13 for the Dickens Christmas Show and Festival. The exhibition will operate from 9 a.m. to 6 p.m. on November 10, 9 a.m. to 8 p.m. on November 11 and 12, and from Noon to 6 p.m. on November 13. Single day passes are $9.50 for adults and $4.50 for children. If you're interested in visiting the exhibit for more than one day, purchase a multiple day pass for $14.00.