Stays that include the following days require a night minimum: Fri, Sat
Sorry, but the dates you selected require a night minimum stay. Please adjust your search and try again.
Childrens Museum of SC in Myrtle Beach is an Interactive Playground for the Young Mind
Litchfield Beach | 08 Nov 2015
Children visiting Myrtle Beach can also beat the heat with a trip to the Children's Museum of South Carolina, where they can exercise their minds as well as their bodies.


Located at the corner of Kings Highway and Myrtle Place at the old Myrtle Beach Mall site, this 7,500 square foot educational attraction has been providing 'info-tainment' for children of all ages since opening at its current location in 1995.


The recently expanded and renovated attraction features many new exhibits, such as the Turtle Travels interactive game that allows kids to come face to face with various species of turtles.


The Big Bank is another new venue that lets children role-play as tellers, managers and loan officers of a make-believe bank with an educational emphasis on earning, saving and spending money.


The Children's Museum of South Carolina also features many standing exhibits that have been remodeled in recent months. Some of the old favorites remain with some new, exciting stations.


Discover SC teaches children about the state's unique history, geography, geology and nature, including a live display of various animals that call South Carolina home.


It's Electric allows kids to use pedal power to provide energy to a scale-model city. Make the lights come on and the trains run on time by simply pushing bicycle pedals.


The Magic School Bus is the best bus ride a kid could take, with a full-sized TV screen showing cartoons and lots of play things to keep the little ones entertained.


Children can pretend to work in various professions, from a make-believe pizza delivery business to a miniature medical and dental center. They can also take a ride on the USS Kids Afloat boat.


Several exhibits features environmental education, including hands-on stations such as Wild About Plants, a recycling center, gem mining, a hurricane simulator, SC Fossils, Habitat Habit and Get Ready Get Set, Grow.


The museum also lets kids express their creative sides, featuring an Express Yourself Art Center with large paper and canvases and a vast array of colors of Crayons and markers to make their masterpieces.


Bubble Mania allows children to encase themselves in a tube of bubbles, Put It Into Words gives kids a countless number of words to work with in building sentences and stories on a large board.


CMSC offers special weekly activities, including special guest speakers on Mondays, Tales for Tots story time on Tuesdays, Kitchen Science on Wednesdays, Smart Arts on Thursdays and Fun Fridays. It's also opens Saturdays, 9 a.m. to 4 p.m. daily during the summer months, and birthday parties are available.


CMSC is non-profit organization funded through private donations and admission fees, which are $8 per person for ages 1 and over. Memberships and various passport passes are available and tax-deductable donations are requested from businesses and individuals. For more information, call 843-946-9469 or visit the website at cmsckids.org.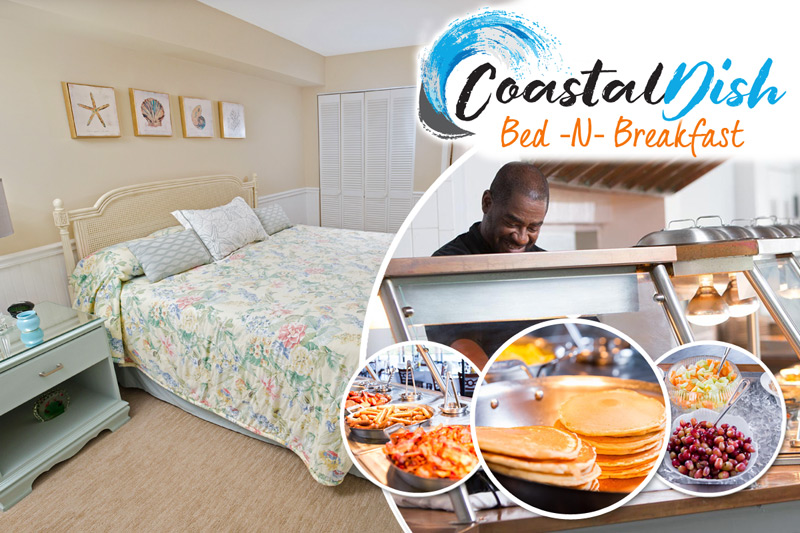 Coastal Dish Bed & Breakfast