Breathtaking Attractions at Broadway at the Beach
Courtney Martin | 28 Jul 2016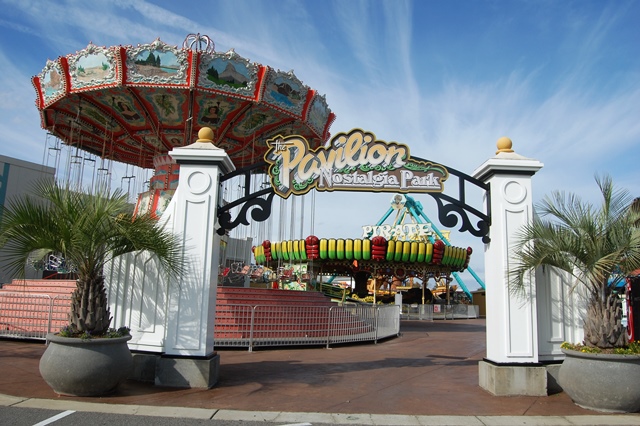 One of the most fun-filled and entertaining shopping and dining districts along the Grand Strand is Broadway at the Beach. With hundreds of shops, restaurants, clubs, and attractions, this area is always vibrant and exciting.
Beyond the shopping and dining, Broadway at the Beach offers an array of attractions tailored to please the entire family. From cooperative escape games to jet boats to amusement park rides, the fun never ends at Broadway.
Bring a big group, and check out The Legend of Atlantis Escape Room Adventure at Broadway at the Beach. The game challenges your team to work cooperatively in a one-hour race against the clock! Fully immersed in the sights and sounds of Atlantis, you will find yourself solving and puzzles and using clues to figure out the mystery! Can your team complete the mission in time??
Next, don't forget to stop by one of the Pavilion Park sections of Broadway at the Beach. Honoring the previously-iconic beachside amusement park, Pavilion Park East offers up old favorites like the Caterpillar and the Carousel, while Pavilion Park Central features more modern rides. Make sure you take the kids to Pavilion Park West, where many more of the child-friendly rides are located.
Take the opportunity to zoom around the waters of Broadway at the Beach with the Beach Rider Jet Boats, located in the center of the area. Catch a thrill while riding at fast speeds and creating waves in the heart of Broadway at the Beach.
Finally, end the day with a trip to Big D Theatre, where you can view the latest and greatest in the film industry. Big D brings its guests bigger screens, bigger sounds, and bigger seats, all for your convenience and pleasure. Whether it's a 2D or 3D film, Big D has you covered for the best in digital cinema.
Take some time out to visit Broadway at the Beach during your next stay in Myrtle Beach. You and the entire family can make a day (or many days) out of the exciting attractions featured in the area.