Stays that include the following days require a night minimum: Fri, Sat
Sorry, but the dates you selected require a night minimum stay. Please adjust your search and try again.
Annual Spring Garden Festival Diggin It takes over Brookgreen Gardens
Litchfield Beach | 08 Nov 2015
Passionate gardeners and those who just like to occasionally play in the dirt will find something useful and interesting at this year's spring garden festival. Saturday March, 22 Brookgreen Gardens will be filled with horticulture and design experts as well as a yet-to-be-announced featured speaker.
This event is free with garden admission and will include speakers and activities alike. Last year's special events included a build your own terrarium seminar and a booth by Robert Unger of R&R edge who offered complementary garden tool sharpening. A new and popular event was the propagation workshops; where guests could learn how to produce your own plants using various vegetative propagation techniques, including division, stem cuttings, leaf cuttings, root cuttings, and air layering.
Also take advantage of this event by stopping by to ask Brookgreen Gardens Horticulturists questions about your gardens, lawns, and find out what goes on behind the scenes in the gardens at Brookgreen, including plant selection, favorite products, and proper horticultural protocols. The event will also include speakers on several topics tailored to a variety of horticulture and design topics.
In addition, guests who attend 'Diggin It' will get a bounce back voucher for free admission to the annual Plantacular Sale.
While onsite guests can also take advantage of the many daily attractions. The garden offers three animals exhibits the Lowcountry Zoo, The Dalton and Linda Floyd Domestic Animals of the Plantation Exhibit, and the Cypress aviary.
If you find history to be more your taste check out these three addition onsite exhibits: The Lowcountry Center and Trail is also host to the Lowcountry Zoo and you can catch a cruise around the properties winding lakes, The Oaks Plantation and History Trail that is the winner of the South Carolina Heritage Tourism Award or the Gullah Cultural Program.
For more information on Brookgreen Gardens or "diggin it," visit www.brookgreen.org.
(posted 1/24/14)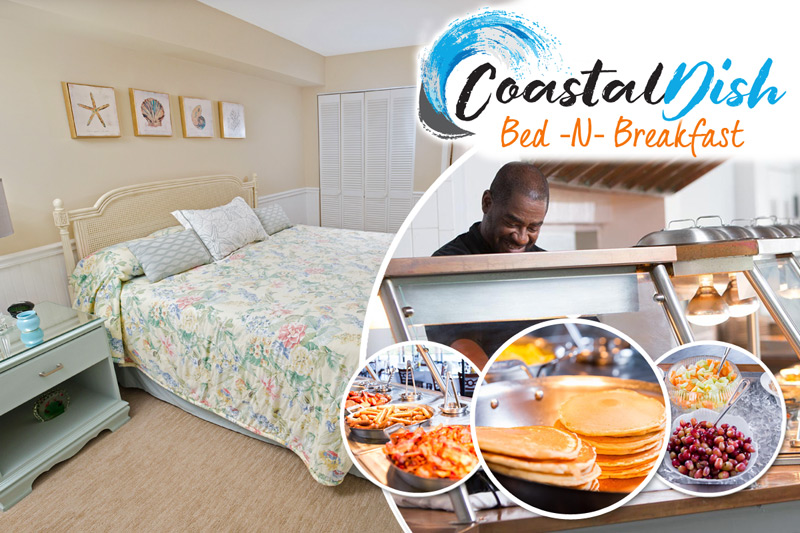 Coastal Dish Bed & Breakfast