An Exciting Summer at the Market Common
Courtney Martin | 20 Apr 2017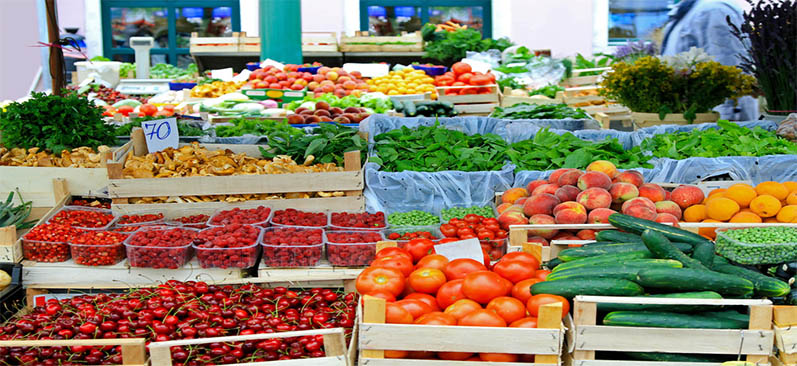 This May, the Farmers Market returns to Deville St. for another Summer season of fresh local produce and artisanal items. On Saturday starting May 6 and running through September 30, the Market Common welcomes back this garden-fresh and inspired event, which seeks to highlight the quality and accomplishments of area crafters, farmers, and artists, as they display and sell such prized items as scrumptious baked goods, vegetables, fruits, flowers, seafood, plants, crafts, jams, jellies, and more!
On the starting day of the Farmers Market, you can experience Taste of the Market Common from 11 a.m. to 4 p.m. Purchase $1 food tickets in front of the Market Common's Grand 14 Cinema, and then set off for an exciting afternoon of food samplings throughout the district. The restaurants will serve an array of appetizers, entrees and desserts from outside their doors. Complimentary carriage rides will be available throughout the event, and there will be bouncy houses, games, and face-painting for children. Enjoy your samples as you listen to live DJ performances. Stop by the Market Common on May 6 for a day of food, fun, friends, and family!
Don't miss the Market Common's Movies Under the Stars every Friday night in valor Park starting June 2 and running through August 25. Admission is free, so bring your blanket or lawn chair and enjoy a range of family-friendly films like Matilda, Minions, The Jungle Book, Finding Dory, Moana, and many more!
Become immersed in everything Italia when you visit the Market Common on June 24 and 25. The Myrtle Beach chapter of the Sons of Italy celebrates 24 years of Italian Festivals with Festa Italiana. The cost of admission is just $1, and the event includes authentic Italian foods, continuous live entertainment, Arts and Crafts vendors, free face painting, a spaghetti-eating contest, and many more activities for the entire family. Celebrate the spirit of Italy by visiting Fest Italiana this summer at the Market Common!
With Summer just around the corner, it's time to start preparing for weeks of fun and excitement in Myrtle Beach! Visit the Market Common during one of these special events and make memories with your whole group!